My school now has a set of 20 Chromebooks and the teachers are excited to get their hands on them. The lunch and learn sessions I have been part of have been about the general use of Chromebooks and GAFE and they have been with teachers who are interested but not necessarily immersed in the use of the technology. Now that the technology is here I feel the need to go "deep" with some of the tools. The first tool I want to go deep with is Google Slides. Here is the presentation I have put together for our next learning session:
It will be fun to talk about my experience using Slides and provide my colleagues with ideas around the innovative use of the tool. I will also make sure to stress a few things.
1) Pedagogy comes first, technology comes second.
Pedagogy is the driver, technology is the accelerator, and passion is the gas!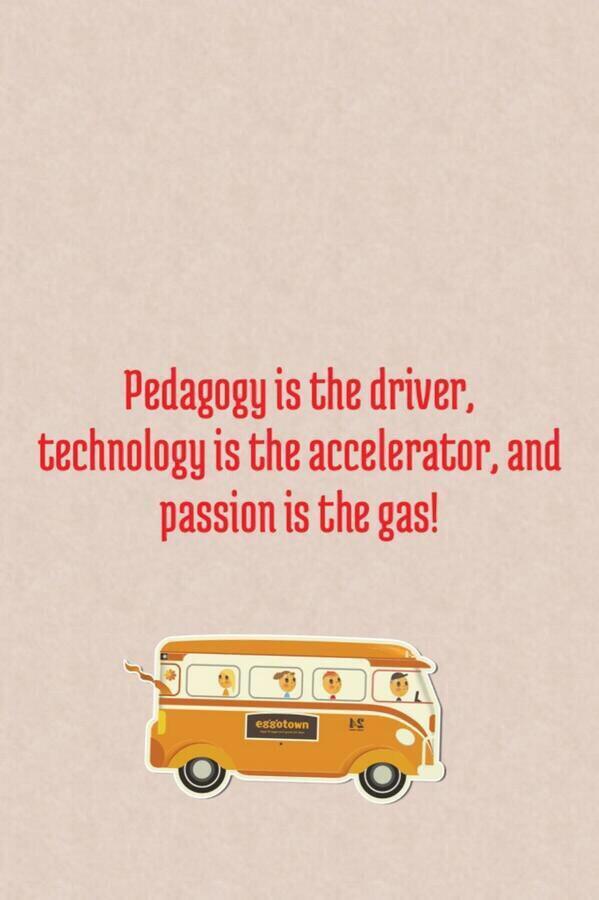 3) The best learning that happens is often messy. Plan things out but don't over plan. Take the time to figure things out and enjoy the learning moments!